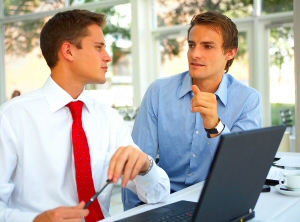 Our on-going Web Services here at HoffmanWeb/ Solutions & Marketing are available to any client who uses our services for hosting. This service allows you peace of mind, knowing that trained, experienced web technicians are monitoring and maintaining your website.

Our on-going Web Services include a core set of services, and these services are enhanced by other tasks/services as necessary to fit your needs – thus allowing for each service package to be customized as needed.

The monthly set of core services includes:
Hosting service
Website Analytics
E-Mail Service (web-based, optional)
Coaching/support time (varies as neded)
Monitoring of hardware/software functionality

These services allow our staff to take care of your website, handle day to day maintenance, monitor for errors, maintain the most up-to-date versions of all software supporting the site, handle content updates, provide you with coaching and answers to your questions if/as necessary.

In essence, we function as your virtual staff member – but without costing you the overhead of an additional employee. In addition, you and your staff remain free to focus on your business, knowing that your website is in good hands.