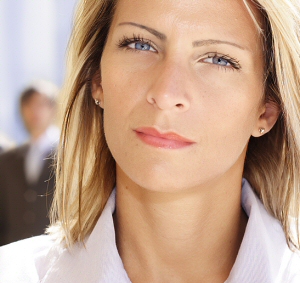 Are you satisfied with the return you are receiving on your Web investments? ...Is your website receiving targeted traffic, and are the visitors converting to business for you? ...Is your website outdated? ...When you search for your products and services, do you find your competitors' websites instead of your own? ...Is your website mobile friendly? ...Does the thought of social media overwhelm you? If you answer "yes" to any of these questions, then it's time to consider a Web Marketing Plan.
Here at HoffmanWeb Solutions & Marketing, we can help you to explore your options, set your goals and create a website and a web marketing plan including a social media strategy that will boost your Web Footprint to new heights. We can become your new Web Marketing Team – designing, implementing and promoting your company and converting browsing visitors into raving fans. The following are elements of such a plan.
Mobile Friendly Website With Responsive Design
If your website does not display and function as well when viewed with a mobile device as with a desktop device, then you are at risk for losing business to your competitors. We will use Responsive Design to be sure that your website displays properly no matter the size or shape of your users' screens. (During 2014, the number of people using mobile devices (tablets and smartphones) surpassed those using desktop and laptop computers, and the trend continues to grow.)
Search Engine Optimization
To rank well and capture visits from serious and motivated searchers, your website must be optimized for search engine ranking through the process of Search Engine Optimization (SEO). We will help you improve your search engine rankings through a variety of SEO services ranging from On-Site SEO to Off-Site SEO including the all-important link building process.
Social Media Marketing and Management
Today, the question is not whether to use Social Media to make your website effective and profitable, it's how soon you can begin to reach your audience. The question is how to employ the tools and techniques to make your web presence and social footprint succeed for your organization. We will help you create the right strategy and then implement it for you to reach and engage with your target market to build those important relationships.
Content Creation
Offering useful on-site content to web visitors is critical if you want to reach and engage your target audience and convert visitors who might otherwise just browse into actual repeat users. In addition to quality on-site content, it is important to take advantage of all the off-site opportunities to provide content – in the form of videos, blog or forum posts, article submissions and/or social media posts, to name a few. When off-site content is done strategically, it reaches your target audience and persuades them to connect with you in any of a number of ways you might offer.
Email Marketing
E-mail Marketing has been around for a long time now; so you might be surprised to learn that it is still more effective than social media for conveying information. E-mail marketing is the bridge that connects a website with social media – that necessary third element. Moreover, if used skillfully, it is the tool that converts shoppers to clients and then to repeat clients by continuing to engage visitors with promotions and news.