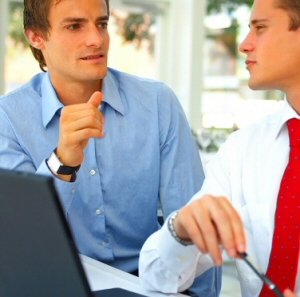 If your website does not rank well in each major Search Engine with Google being the most important, then your business will not be found when your customers and prospects search for it. Instead, they will reach your competitors.
To rank well and capture visits from serious and motivated searchers, your website must be optimized for search engine ranking through the process of Search Engine Optimization (SEO).
Here at Hoffman Web Solutions & Marketing, we help you improve your search engine rankings through a variety of SEO services ranging from On-Site SEO to Off-Site SEO including the all-important link building process. We know that each website is different, and we get to know your business and your needs and help you establish goals and build an SEO strategy that will help you convert browsing visitors to business dollars.
On-Site SEO
The set of site optimization services and techniques known as on-site SEO are designed to work together to make your website easily found and well-ranked by the search engine bots. A website that is poorly constructed and/or has poorly optimized content will be less valued and therefore receive lower rankings by search engines.
The following are some services that On-Site-SEO includes:
Researching to determine the best possible key words and search terms upon which to build your website
Creating useful, interesting and relevant content that will attract targeted visitors to your website and encourage inbound links
Establishing an effective navigation structure that is easily crawled by search engines
Applying Meta Tags (Descriptions, Headings) and Page Titles to the best advantage
Expanding the usefulness of images on the website by adding well-designed descriptors
Properly applying keywords and key phrases in all web page elements in the best proportion to the overall page content

Our team has lengthy expertise with On-Site SEO. We know what works. We know what the search engines need to see if they are to rank your website well in their listings.
Off-Site SEO
The Web grows by the day and becomes more convoluted. Business owners are finding it takes more than just a well-structured website (good On-Site SEO) to get to the top of the search engine results pages (SERPs). It also takes a zealous Off-Site SEO effort to rank high on a search engine. This type of optimization focuses outside of the website and has much to do with integrating Social Media, Link Building (building inbound links from other high-ranking websites) and other methods that build attention and draw targeted traffic to the website. Depending upon the website, this type of search engine optimization might include e-mail marketing, social media management, off-site blogging, article marketing and more.