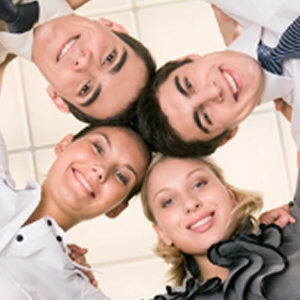 In today's world, the question is not whether to use Social Media to make your website effective and profitable. It's what strategy you'll employ to reach and do business with your target market. Most savvy business owners know how essential it is to have a presence in those social media sites that are trustworthy and that make sense for your business or organization. The question is how to employ the tools and techniques to make it succeed for your needs. Since participation in social media networks is largely free and easily accessible, one might make the mistake of jumping in, setting up accounts and creating posts without a plan only to find they get no results or – even worse – negative results from their actions.
Here at HoffmanWeb Solutions & Marketing, we always advise our clients to resist the temptation to approach social media without goals and an aggressive strategy if they expect measurable results.
Social Media Marketing is All About Strategy!
When we provide Social Media Marketing Services, we start by getting to know your business or organization and your industry and helping you define your target market and set goals for social media interaction that reflect what you need to achieve and what you expect from a social media marketing campaign.
Then we help you build a strategy that includes:
Helping you decide which social media networks best meet your strategic criteria
Reaching your target market and capturing their interest
Integrating your social media marketing with your comprehensive online marketing plan
Measuring results and adapting as needed
Social Media Management
Once your strategic marketing plan is in place, then it must be rolled out and managed on a day-to-day basis if it is to be a success. If you do not have the time or the staff to allocate to this on-going effort, your plan could be jeopardized. To avoid a failed plan, consider a professional company to manage your Social Media accounts.
Here at HoffmanWeb Solutions & Marketing, when we provide Social Media Management Services, we help you:
Handle frequent posts and updates
Manage interactions with your fans/followers
Build your fan base using account-specific tools such as quizzes, polls, contests, etc.
Provide reputation management to mitigate any negative feedback
Monitor and report on the status of each social media account